Good News Stories
Thanks to your giving and volunteer service, Life Church is able to serve our local and global communities.
Christian Resource Center Christmas Toy Drive
Life Church donated close to 300 toys for the Christian Resource Center's Christmas Toy Store! Parents in need are given the dignity of being able to provide a joyful Christmas for their children with presents purchased at to store for extremely low prices.
Hope for Kidz
Life Church families sponsored close to 100 kids at our sister church in Chambellan, Haiti! Thank you to everyone who helped! As a result, children will experience a Christ-based education and receive food and medical care.
English as a Second Language
Our ESL students are learning English and already seeing the benefits of it! Multiple students have reported being able to have more productive conversations in their workplace because of their improved English speaking skills.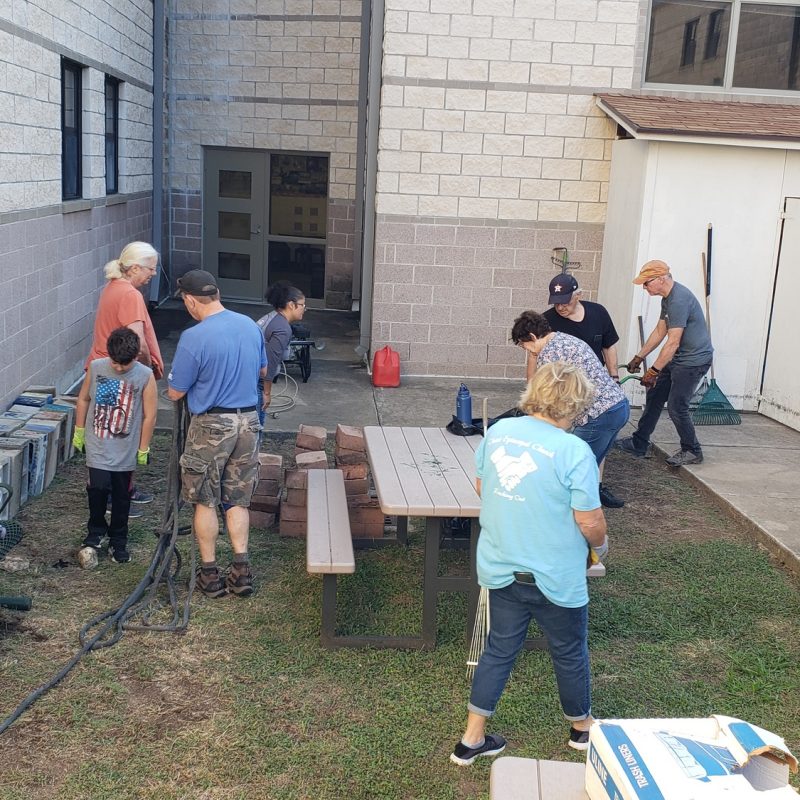 Serving Mason Elementary School
Life Church partnered with Christ Episcopal Church to serve our adopted school Mason Elementary School. Volunteers worked hard and took the first step towards creating an outdoor learning environment for special needs students.
Serving Members of the Community
Life Church volunteers worked hard to clean, repair, and improve the home of an elderly disabled woman, in need of Christ's love.